JOHN PETERSON  ||  Farmer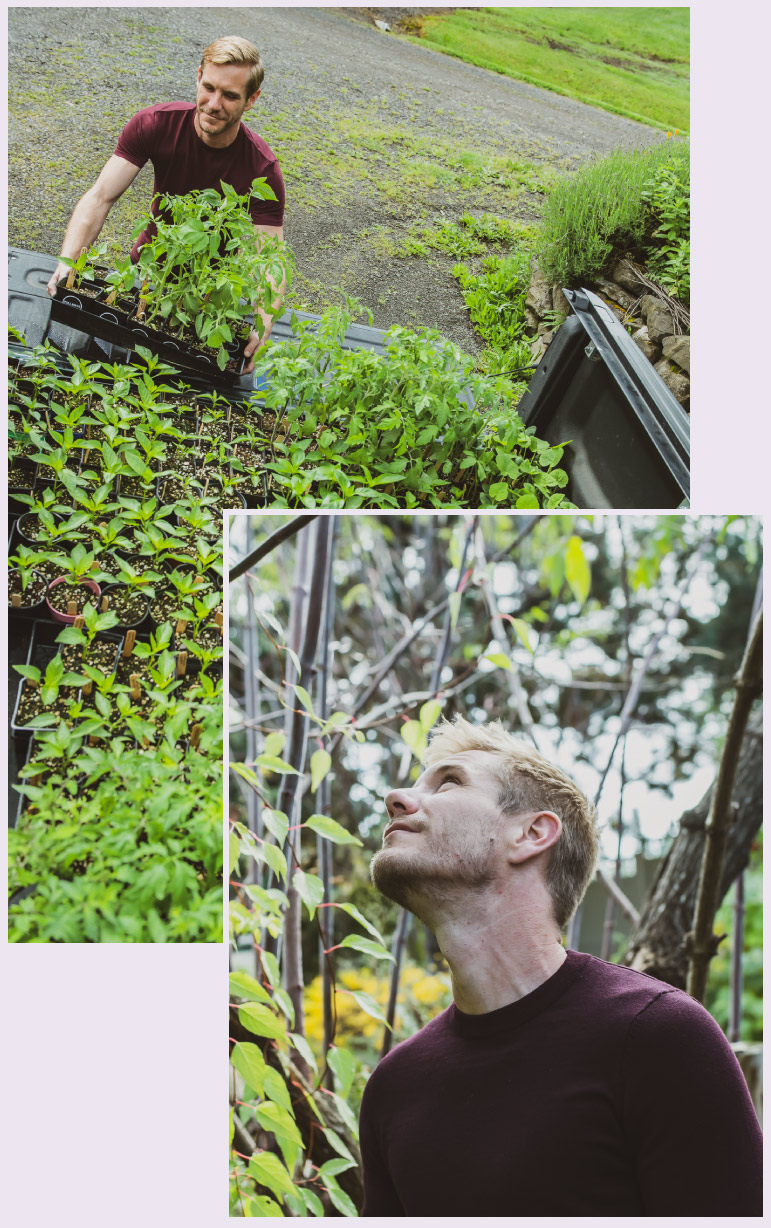 Building Thriving Habitats
John has lived in Oregon since he was fresh out of high school. He has had a passion for plants and gardening since childhood.
After dropping out of landscape design school, he discovered the world of permaculture and immediately began experimenting with the concept in his small backyard at a rental home in the suburbs. After seeing promising results, he decided that he wanted to expand the idea to a larger growing space.
After arriving in the Dundee Hills, he began designing a perennial-based garden, and he continues to develop the farming model to be more productive while continually building a habitat for life to thrive.