MEET THE BOYS || Jeremi, John, & Zach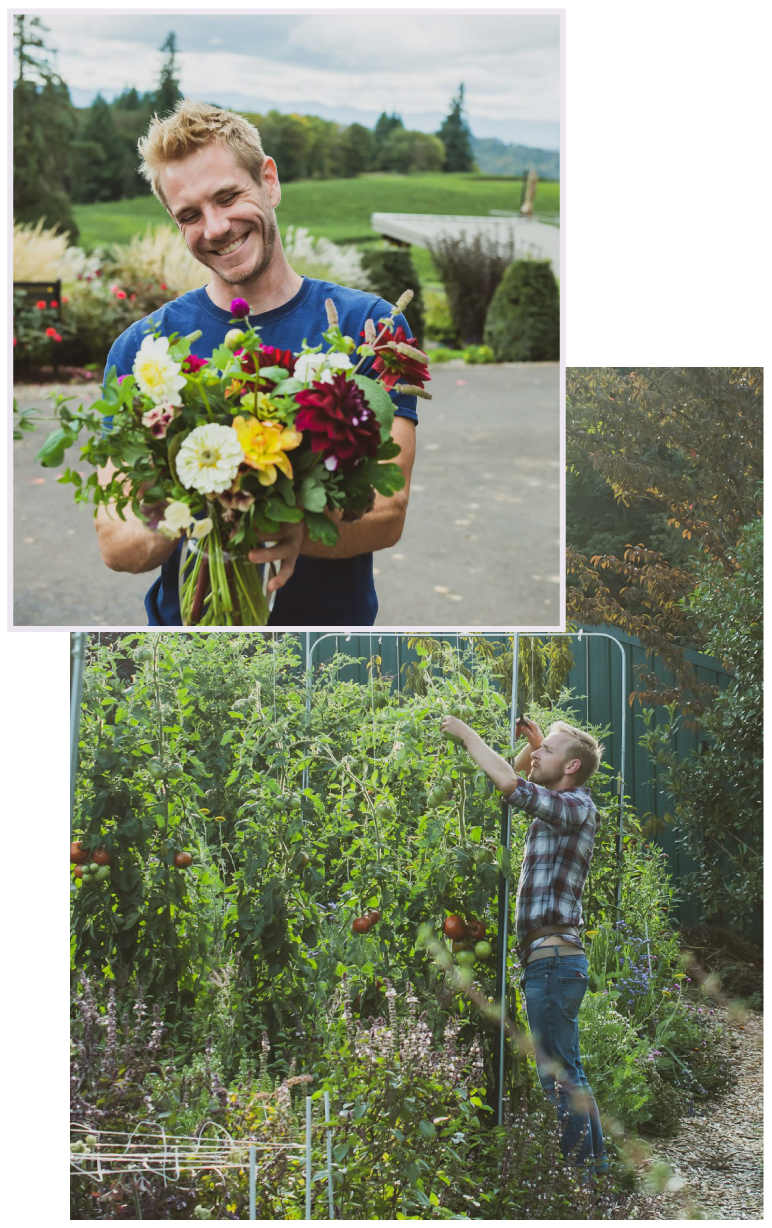 About Pollinate Flowers
In autumn of 2012, Jeremi Carroll and John Peterson moved from the Portland, Oregon suburbs to a 2.5-acre property in the Dundee Hills, southwest of the city. They arrived with no farming experience, one shovel, and a vision of a lush garden of abundance.
After many failures and a few successes, they developed a regenerative ecosystem that becomes healthier and more resilient with each passing season. With a unique farming system in place, they realized the need to produce a product they could be known for in order to bring attention to the farming methods they value.
Adding Perspective
In 2017 they met Zach Goff and became fast friends. Zach brought a fresh perspective and a professional photography background to the farm. Together they brainstormed ways to make the farm more successful and in 2018 they rebranded as Pollinate Flowers with a focus on growing beautiful, specialty blooms for the local community.
Since then the Pollinate Boys have been busy growing flowers and specialty produce, all while giving back to the land they farm and the community they live in.