MEET THE BOYS || Jeremi, John, & Zach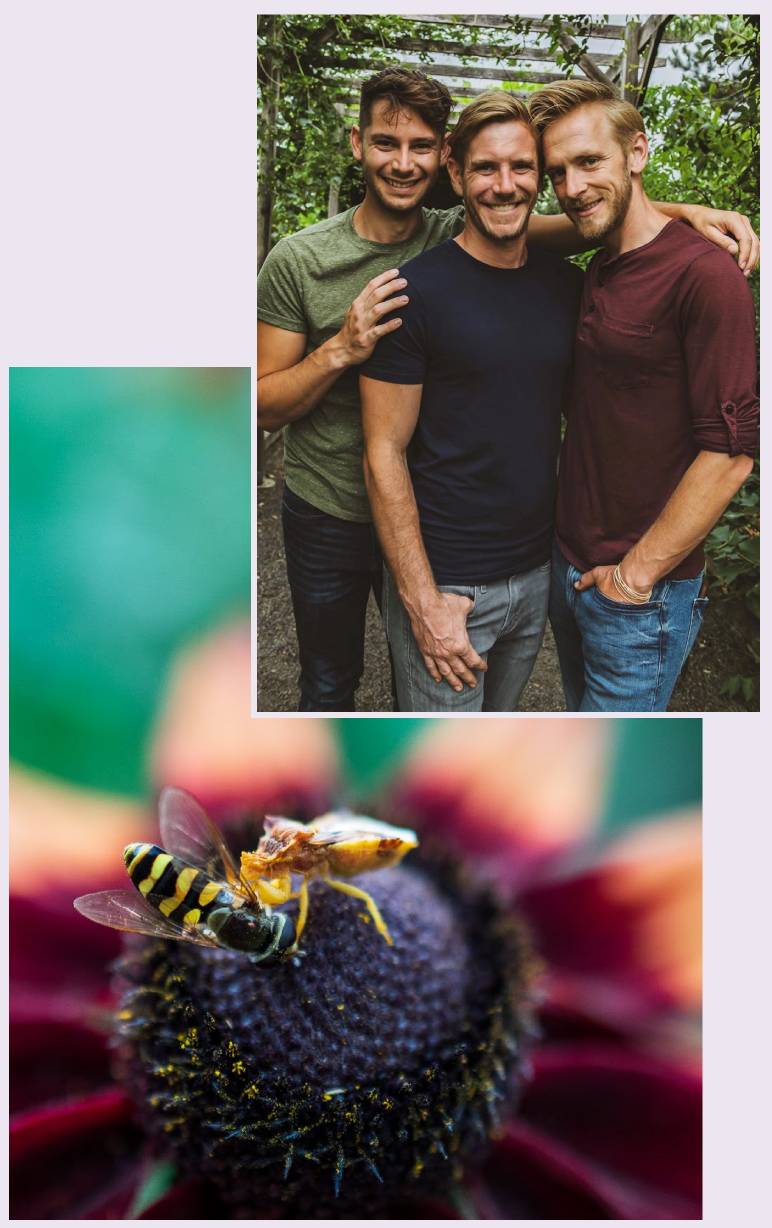 About Pollinate Flowers
In autumn of 2012, Jeremi Carroll and John Peterson moved from the Portland, Oregon suburbs to a 2.5-acre property in the Dundee Hills, southwest of the city. They arrived with no farming experience, one shovel, and a vision of a lush garden of abundance.
After many failures and a few successes, they developed a regenerative ecosystem that becomes healthier and more resilient with each passing season. With a unique farming system in place, they realized the need to produce a product they could be known for in order to bring attention to the farming methods they value.
Adding Perspective
In 2017 they met Zach Goff and became fast friends. Zach brought a fresh perspective and a professional photography background to the farm. Together they brainstormed ways to make the farm more successful and in 2018 they rebranded as Pollinate Flowers with a focus on growing beautiful, specialty blooms for the local community.
Since then the Pollinate Boys have been busy growing flowers and specialty produce, all while giving back to the land they farm and the community they live in.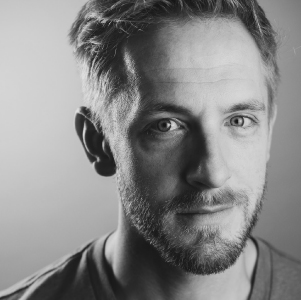 JEREMI CARROLL  ||  Florist
Using Natural Talents
Jeremi grew up in SW Washington state, always feeling at home here in the Pacific NW. He helped John build a garden at their rental home when they first started dating, and since then, he has been helping building the garden of John's dreams.
Jeremi discovered he had a natural talent for floral design, so he decided to pursue formal training, and in 2018 he graduated as a Certified Floral Designer from the Floral Design Institute in Portland, OR. Floral design quickly turned into an exciting dream for him, and he has since found a love for foraging from the gardens for special flowers & textures.
He is now the Pollinate Flowers head florist while still helping with building and maintenance in the gardens.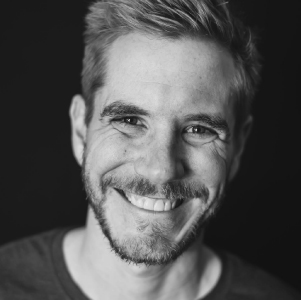 JOHN PETERSON  ||  Farmer
Building Thriving Habitats
John has lived in Oregon since he was fresh out of high school. He has had a passion for plants and gardening since childhood.
After dropping out of landscape design school, he discovered the world of permaculture and immediately began experimenting with the concept in his small backyard at a rental home in the suburbs. After seeing promising results, he decided that he wanted to expand the idea to a larger growing space.
After arriving in the Dundee Hills, he began designing a perennial-based garden, and he continues to develop the farming model to be more productive while continually building a habitat for life to thrive.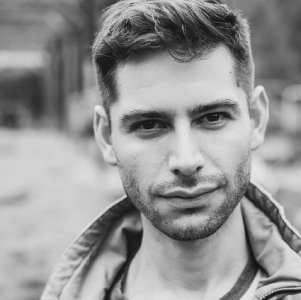 ZACHARY GOFF || Branding and Photography
Sharing Big City Views
Zach joined John and Jeremi in 2017 with a diverse background and a "big city" view of how to market a farm. His experience in high-end restaurants gave him an appreciation for unique, locally grown produce, and working on the transformation into Pollinate Flowers brought to light a new enthusiasm for getting his hands dirty.
Zach has developed into a crucial member of the team, helping with physical tasks around the farm and using his background in photography to create media content and develop the Pollinate brand.